Demo and how-to videos
Learn how to tackle real business problems and use-cases
with these one-take, step-by-step videos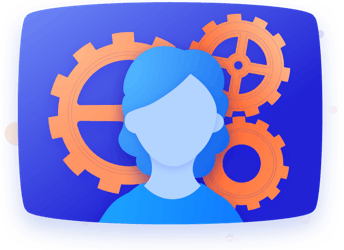 Propagating version info between Jira, Confluence, Slack and Google Sheets

This demo showcases an AutoBlocks integration which detects when new versions are created on a Jira Cloud single source of truth instance, and automatically propagates them to other systems in this organisation including other Jira instances, a Confluence instance and Slack and Google Sheets.
---
Creating a Slackbot from scratch with AutoBlocks

Watch Adaptavist consultant Kyle Moseley as he creates a fully functional "Hello World!" Slackbot from scratch using nothing more than AutoBlocks.
---
AutoBlocks introduction, Hello World and Get Jira Issue Details

In this first part of three, Adaptavist consultant Ravi Sagar introduces AutoBlocks, then takes us though the process of building a simple Hello World script, then shows us how easy it is to retrieve issue data from Jira using AutoBlocks' Managed API.
---
Create a Jira issue with AutoBlocks

In this second part of three, Adaptavist consultant Ravi Sagar takes us through the process of creating an issue in Jira using AutoBlocks, with the end goal being to integrate two Jira instances.
---
Copy issues from one Jira instance to another with AutoBlocks

In this final video in the series of three, Adaptavist consultant Ravi Sagar builds on his previous demos to integrate two Jira instances. The AutoBlocks script fetches an issue from one instance and copies it over to the other. Look out for his next video where Ravi will show how simple it is to transform this manual integration into a fully automated one to synchronise the two instances.
---
Tempo Timesheets for Jira integration

In this demo, AutoBlocks Product Manager Paul Saunders shows us how to use built-in recipes to get Tempo worklogs from a Jira issue, then create a Tempo worklog in Jira Cloud.
Rule-based Jira Server and Cloud synchronisation with Slack notifications

Watch AutoBlocks Support Sales Engineer Bobby Bailey implement a script that checks users are creating issues on the correct Server or Cloud Jira instance, based on a dynamic list of projects stored in Google Sheets.
---