Try AutoBlocks for free
Our generous free tier allows you to evaluate AutoBlocks for as long as you need. When you're ready, upgrade to one of our plans.
Try for free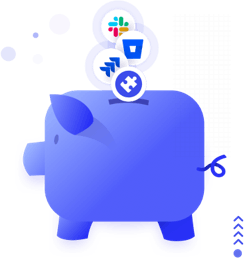 Frequently Asked Questions
Yes, it's free forever. You're limited to one active listener, but you can use it to explore AutoBlocks and run and test your integrations manually as much as you want. If you need more than one active automation, check out our other plans. There are also a few limits to be aware of, for example you can only have one integration running at a time and one outbound request per second. If you hit these limits, you'll see a message in the logs.

You can run AutoBlocks integrations manually, or you can set them to run automatically with automated triggers, known as listeners. Once set up, AutoBlocks listens for the event required to trigger your integration, for example a Jira issue being raised in a given project. When this event is detected, AutoBlocks runs your integration automatically.

Currently, there are no limits on how many times your integrations can run, whether that is manually or automatically. As we learn how AutoBlocks is used and we build out our pricing plans, we may introduce run limits on some of the plans, but any such introductions will come with plenty of notice and a generous transition period.

All prices shown here and in-app exclude regional taxes, levies and duties, which will be added at point of sale.

Adaptavist may update or amend the subscription pricing plan from time to time; we will make every reasonable effort to notify you of such changes at least 30 days in advance.

We will do everything we can to accommodate your bespoke requirements, from invoicing schedules tailored to your preferences to specifying where your data is stored and integrations are run. We can also provide plan limits such as number of active listeners or users per account that go beyond what is available in the self-service plans.

We can offer several data residency options, please contact us to discuss your bespoke requirements.

We'd be happy to. We offer end-to-end consultancy and solutions packages, or if you just need help with a script, we also offer Scripting as a Service. Drop us a note and we'll be in touch to discuss your requirements.
Try out AutoBlocks for free with our Demo plan
Then contact us for a bespoke quote when you're ready to grow
Free Demo
Try AutoBlocks for free for as long as you need with the Unlimited Free Demo. You'll get one automated trigger and unlimited manual triggers to test the app. When you need more, contact us for a bespoke quote for the Pro plan.
Get started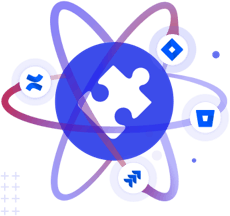 ---