AutoBlocks is the integration platform designed for Atlassian tools
Moving data from A to B is easy. When it comes to creating rich integrations packed with business logic, AutoBlocks is the tool for the job.
Start integrating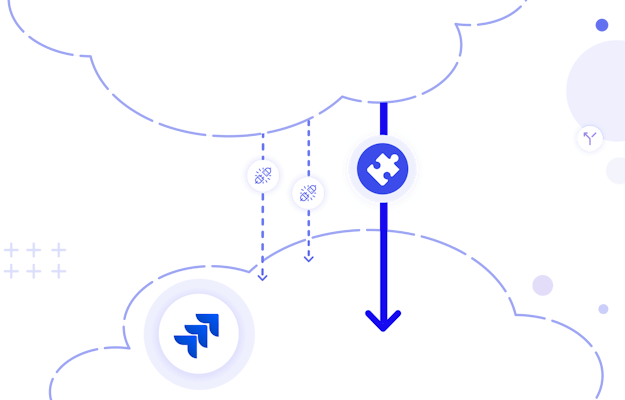 Connect your Atlassian tools to anything
AutoBlocks is the one-stop shop for multi-instance integration, designed to grow with you as your environment evolves and scales.
Atlassian Integration
Unrivalled level of integration for Atlassian tools
AutoBlocks can integrate with any system with an exposed REST API. For some systems, including most Atlassian tools, AutoBlocks offers the benefits of First Class Support through Managed API, Managed Authentication and Managed Connections, taking usability and implementation to a level that is simply unrivalled. 
Our goal is to offer First Class Support for all Atlassian systems. Today, we support Jira, Confluence and Bitbucket across all hostings. Tempo Time Sheets for Jira is also supported. You can view our roadmap here.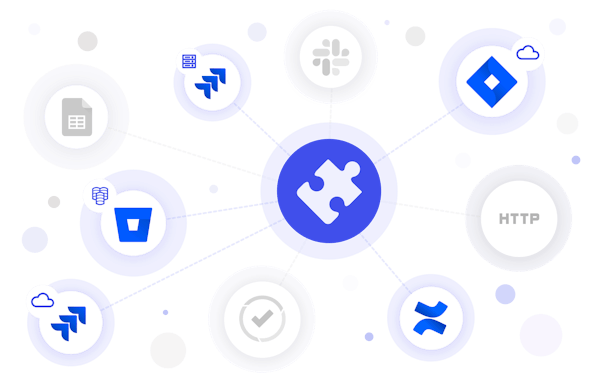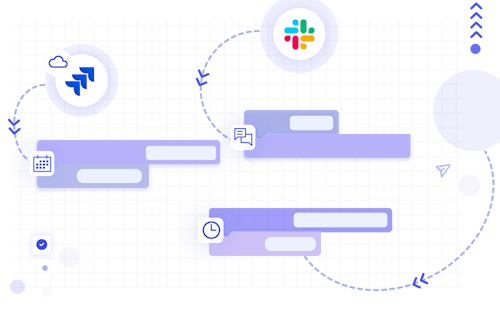 Automatically respond to events
For Atlassian tools as well as Slack, Google Sheets and Google Calendar, AutoBlocks provides a wide range of built-in triggers, also known as listeners, which can be used to automate your integrations.
You can also implement your own listeners for any third-party and bespoke systems that support webhooks.
---
Get a live demo
Drop us a note and one of our experts will be in touch shortly
---
No more bot users: true integration at a user-level
The integrations you build with AutoBlocks inherit your Atlassian permissions through secure OAuth access delegation. This means that your apps can securely act on your users' behalf once they have authenticated, even when users are not active, and without any credentials being shared. Bot users become an option, rather than the only way.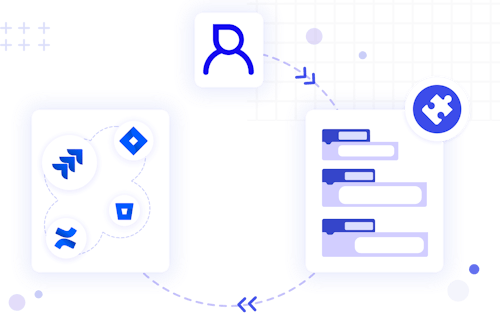 ---

"AutoBlocks allows us to solve complex Atlassian integration challenges that were previously theoretically possible, but never cost-effective solutions. Being able to easily and quickly integrate Jira instances with bespoke business systems, Service Now and even other Jira instances means that Atlassian tools can be at the centre of any IT ecosystem."
Walter B.
Atlassian Ambassador, ACA-IT
---
However complex your integration requirements, AutoBlocks can help.
Integrity checks
Pre-migration, confirm config and setup data is aligned on both source and target instances, then generate reporting logs.
Synchronisation
Keep the configuration and issue data of multiple cross-hosting Atlassian instances synchronised.
Consolidation
Merge multiple instances including issue data while retaining all original user identities through secure OAuth processes. 
Transformation
Move data from one instance to another with a specified transformation, e.g. remove blacklisted words from issues.
First-class support
With AutoBlocks, you can integrate any system. However, for a growing list of Atlassian and third-party systems like Slack and Google Sheets, building integrations is even easier thanks to Managed Connections, Managed Authentication, Managed API and Automated Triggers.
Jira Software, Jira Core and Jira Service Management (Server and Data Center)

Confluence (Server & Data Center)

BitBucket (Server and Data Center)

Tempo Timesheets for Jira

SmartBear Zephyr Scale for Jira Cloud
---