Ensuring migration success with AutoBlocks
Helping META-INF expose migration errors to avoid business critical incidents in the future
Get started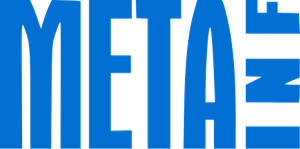 About META-INF
The Hungarian Atlassian specialist
META-INF is a Platinum Atlassian Solution Partner and verified vendor operating in Hungary, who pride themselves on being Atlassian specialists. Over 5,000 clients rely on them to improve their processes, work more efficiently, and unleash their corporate potential through consulting, training, technical support and licensing. Over 5 million users also benefit from their apps to facilitate Jira-based email collaboration and email service desks and increase productivity from Atlassian tools.
Industry: Information technology and services

Specialities: Atlassian, Confluence, Jira, Agile methodologies with Atlassian tools, Service Desk solutions and Jira add-ons: Email This Issue and Content Exporter.
The challenge
In the Autumn of 2020, Atlassian announced it would be sunsetting Jira Server. With the majority of Hungarian Jira instances being self-hosted on a server, META-INF consultants have had their work cut out. Not only do their clients need advice on their migration strategy options, but many also require support with the actual implementation. 
One client of theirs, a leading hardware and infrastructure provider, asked them to help migrate a 7,000 issue Jira instance from Server to Cloud, within very short timescales. The migration was carried out primarily with Jira Cloud Migration Assistant (JCMA), the tool supplied by Atlassian to migrate workflows and data from Jira Server instances to Jira Cloud. The success of this operation was mission-critical for the client.
Following the migration, which appeared to be successful, there were still unanswered questions. Was all the data perfectly replicated? What about project configuration? And app add-ons? What's the best way to audit data linked to several thousand issues? A validation process was essential to confirm the complete success of the migration and identify any concerns to bring peace of mind to both META-INF and their client.
A validation process would provide detailed feedback and report on the success of the migration, as well as identify blockers or bumps that were missed or could cause a knock-on effect further down the line. However, the significant size of the source and target instances meant that manual checks would be far too time-consuming, and the data was too critical to rely on spot checks and sampling.
"Checking 7,000 Jira issues after a migration to the cloud could have been a headache, but AutoBlocks has allowed me to approach this task with ease."

Utasi Matyas
Atlassian consultant at META-INF
Solution
Auditing with AutoBlocks
As well as being an Atlassian partner, META-INF is also an Adaptavist Diamond Channel Partner. AutoBlocks, a new Adaptavist tool, could offer an automated and quick solution to the source and target instance migration validation problem, and META-INF were delighted to try it out to avoid a long-winded manual validation. So, META-INF used AutoBlocks to audit the state of the target Cloud instance after the migration had been carried out.
The AutoBlocks team gave Utasi Matyas, a META-INF Atlassian consultant in charge of this migration, an introduction to AutoBlocks: how to set up secure cross-instance connections, and how to use the AutoBlocks interface and online TypeScript/JavaScript smart code editor. Once configured, AutoBlocks established a secure connection between both of the client's Jira instances, the source Server and the target Cloud. Adaptavist provided a simple script to handle the migration audit, now one of the many pre-built AutoBlocks recipes. It was seamlessly sent through to Matyas via BitBucket. It took no more than a half-hour session between META-INF and AutoBlocks consultants to walk through the script and highlight where to input client-specific parameters, and how to sequence actions for the two Jira instances. The script is available as a built-in recipe, it's documented and commented on so all users can benefit.
From this point, the rest of the process was carried out autonomously by Matyas. AutoBlocks is easy to use and virtually no training or documentation is required. The script, running in AutoBlocks' secure cloud infrastructure, checked every single issue link, including those created by the client's Jira test management apps, as well as all remote issue links (issue URLs in the description), attachments and project configuration schemes. Matyas appreciated the flexibility to check several projects at a time or work sequentially with consistent and reliable outcomes.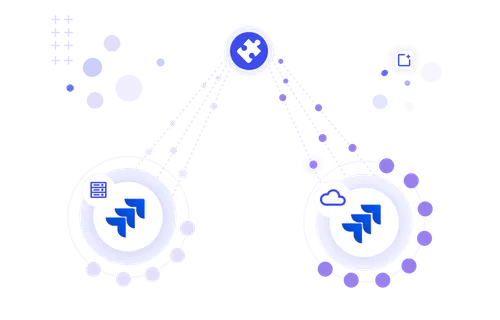 "AutoBlocks highlighted discrepancies in the migrated project configuration. The client was grateful and reassured they wouldn't find out in the future that critical data hadn't been transferred as expected. Thanks to AutoBlocks, I now feel I can approach similar situations with peace of mind, and easily share what I did with others on my team. This is a powerful tool, I'm excited to see how much more it's got under the hood."

Utasi Matyas
Atlassian consultant at META-INF
The results
AutoBlocks exposed migration discrepancies that would have been missed with manual spot checks and would have created business-critical incidents for the client further down the line had the errors gone undetected. Some of these errors were the result of the way JCMA runs, while some were linked to add-on compatibility issues.
It allowed Matyas to quickly identify, target and repair issues that weren't handled by JCMA. Atlassian consultants who handled the migration were able to act on discrepancies and fix the items that had not carried over automatically to complete the migration successfully. Ultimately, META-INF and their client were able to make informed decisions on how to move forward.
The outcome was a win-win situation. The client was reassured to see the migration process audited by an external tool and delighted by the quality of work and level of reporting provided by META-INF. At the same time, META-INF were pleased with the speed, repeatability and reliable service they were able to provide their client and excited about further customer challenges that will be able to be solved with AutoBlocks. Through this process, Matyas showcased the outcome of his work to his fellow consultants. He feels confident using AutoBlocks further and rapidly coaching others on his team, thanks to the simplicity and usability of the tool. Adaptavist were able to pilot AutoBlocks in the field, validating its potential to solve challenging hybrid cloud and migration challenges faced by Atlassian users.
No matter how complex the systems landscape, AutoBlocks can change the way organisations approach Atlassian integration, automation and migration, unlocking solutions to previously intractable, time-consuming and expensive challenges. Which challenges will you solve?
---